Coinbase is a digital currency broker exchange where you can buy and trade Bitcoin and a few other cryptos. It is different from traditional cryptocurrency exchanges because it allows you to buy crypto using fiat currencies. Coinbase considered one of the biggest crypto-broker exchanges in the world!
They hold over $20 billion in assets and over $50 billion in crypto has been traded using its platform since it was founded in San Francisco, California in 2012.Coinbase actually has two core products; a broker exchange and a professional trading platform named GDAX. However, the two can be used independently from one another.
Bitcoin is the world's most widely used alternative currency with a total market cap of approximately $70 billion. The bitcoin network is made up of thousands of computers run by individuals all over the world.
The service aims to be the easiest way to get started with Bitcoin. Its service is modeled to provide an experience familiar to those who are comfortable using PayPal.
What is Coinbase?
Launched in San Francisco in 2012, Coinbase operates in 32 countries and has served over 12 million customers to exchange over $40 billion in digital currencies. By 2013, Coinbase was the highest funded Bitcoin startup as well as the largest exchange of cryptocurrency in the world.
Unlike other exchanges that require users to trade on a market, Coinbase allows users to trade their cryptocurrency at a set price that is based on their market value, which allows users to purchase their cryptocurrencies faster than other exchanges. Coinbase is also one of the few cryptocurrency exchanges that accepts credit cards (in addition to bank transfers).
In my mind, nothing comes close to Coinbase in terms of ease of use and security. You link a bank account to the San Francisco-based start-up, and then send them money to buy Bitcoin at the currently offered price.
They wait up to a few days to ensure your transaction clears (Bitcoin is a murky financial area, and they do not want to risk identity theft or other problems until they have banks on their side), and then give you access to your coins. 30 days after you have a successful transaction, you can add a credit card to your account to enable instant buys of up to $1,000 per week. Regular speed buys are allowed at up to $50,000 per week, from a linked bank account.
Their platform is very popular, and justifiably so it makes owning and managing your coins very simple. They also take excellent security precautions like two-factor authentication on log-in AND on send, keeping the VAST majority (97%!) of their coins in offline storage, and so on.
They are an excellent way to enter the Bitcoin ecosystem, and an excellent way to integrate Bitcoin into your business, if you are so inclined. They also offer the excellent Coinbase Vault program which is a system that allows you to place your coins into a very high-security lock, requiring two-factor authentication along with a mandatory waiting period before the coins can be moved.
What are they not? They ARE NOT an exchange. They are not a trading platform. If your goal is to be buying and selling Bitcoin on its swings then you do not want to be using Coinbase for your day-to-day trading.
Details:
Backed by Andreessen Horowitz in a $25m Round A
Backed by Goldman Sachs and IDG in a $75m Round B
Biggest US player, focused on merchant integration
Easy platform for buying and selling
Good way to get money into the ecosystem
High fees and long waits make it unsuited for trading. It's more like Western Union than like Scottrade.
There appears to be a coordinated smear campaign against them on the internet.
Pros:
Fairly easy to use!
Secure, trustworthy and US based
Proactive customer service
They pay your transaction fees when you move your Bitcoin around
Cons:
Fees of about 1%
3-5 day lag time for initial purchase
Slightly higher than market price for purchase
Not intended to be used for trading
Will occasionally cancel orders for 'high-risk' behavior (suspected motive is really to not honor the price)
Is Coinbase a Wallet?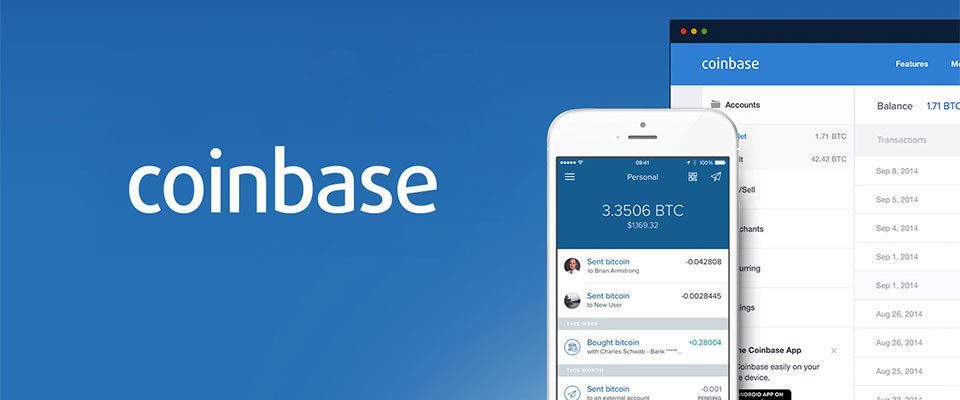 It's an exchange, but it does have a built-in wallet, yes.So, you can keep your crypto on the Coinbase platform if you wish. However, it is not recommended. I would definitely advise you to move your crypto from Coinbase once you have bought it, as exchange wallets are the least safe types of wallets.You should think about getting a hardware wallet instead — these are the safest type of crypto wallets!
What cryptocurrencies can I buy?
Bitcoin (BTC)
Litecoin (LTC)
Ethereum (ETH)
Bitcoin Cash (BHC)
Ethereum Classic (ETC)
0x (ZRX)
Which payment methods are accepted?
US customers have access to a wide variety of payment methods to buy or deposit cryptocurrency, including:
Wire transfer (including ACH in the US and SEPA in the EU)
Credit cards
Debit cards
As of February 2018, new credit cards are no longer supported by Coinbase. Note that while Coinbase supports existing credit cards, select credit card issuers may block cryptocurrency-related transactions.
How quickly are my funds available?
In general, your funds are available in your account as soon as Coinbase receives payment. However, Coinbase warns that the timing of some payment providers can vary.
Purchases made using your USD wallet or credit card are available instantly.
When using a bank transfer, payments are normally cleared in three to five days. After the banks process your transfer, the funds enter the Coinbase system and make their way into your account before the end of the estimated delivery date.
Coinbase services
Coinbase brokerage service
The main service Coinbase offers is a brokerage service for buying and selling cryptocurrencies. New cryptocurrency users often find themselves buying their first Bitcoin through Coinbase thanks to the company's reputation, marketing and relatively friendly user interface.
On the downside, one of the main complaints users have towards Coinbase is the lack of control over their own funds. When you open a Coinbase account you don't have direct access to your coins and you don't get any private key or a seed phrase. Coinbase stores your coins for you – It's the equivalent of putting your cash at the bank, you don't own it, the bank does.
Coinbase Pro
Formerly known as GDAX, Coinbase Pro is a cryptocurrency trading platform. As opposed to the traditional Coinbase brokerage service, which simplifies buying cryptocurrencies at a premium, Coinbase pro is aimed at more experienced users.
Coinbase pro allows users to trade several cryptocurrencies including BTC, ETH, LTC, BCH and ZRX. Fees are considerably lower than the brokerage service and there are advanced trading options as well.
Coinbase wallet
In 2018 Coinbase launched their independant mobile wallet for iOS and Android. The wallet stores the private keys on the user's device and only they have access to the funds. This brings Coinbase full circle as it started out as a wallet, transitioned to an exchange only (claiming that they are not a wallet) and now they are offering wallet services again.
Merchant solutions
Coinbase supplies online merchants with the ability to accept cryptocurrencies on their website via a dedicated plugin. The plugin is supported by some of the biggest CMS (content management system) around such as Shopify, Magento and WooCommerce.
Additional projects
Aside from the above, Coinbase supplies additional services such as:
Coinbase Fees
Coinbase charge fees ranging from roughly 1.49% to 3.99%, depending on your payment method, with credit card transactions resulting in fees at the higher end of the scale. Coinbase fees are generally lower than other competitors who operate a similar business model, such as Coinmama or CEX.
Currently, Coinbase only allows users to buy Bitcoin, Ethereum and Litecoin, although it does have plans to add more currencies to the platform. In respect of 'hard forks' of cryptocurrencies such as Bitcoin Cash and Bitcoin Gold, Coinbase have stated that they will only offer trading in these once there is guarantees in respect of security.
In February 2018, Coinbase starting supporting Segwit enabled Bitcoin wallets which enabled them to bring down the fees for withdrawals on the site.
Coinbase supports 30+ countries. The payment methods available depend on your country.
| Payment Method | Countries | Funds Available | Currency | Fees* |
| --- | --- | --- | --- | --- |
| Bank Transfer | USA | 5-7 days** | USD | 1.49% |
| Credit / Debit Card | USA | instant | EUR | 3.99% |
| Credit / Debit Card | Canada | instant | CAD | 3.99% |
| SEPA Transfer | Europe | 1-3 days | EUR | 1.49% |
| Credit / Debit Card | Europe | instant | EUR | 3.99% |
| Credit / Debit Card | UK | instant | GBP | 3.99% |
| Xfers Transfer | Singapore | instant | SGD | 1.49% |
| Credit / Debit Card | Australia | instant | AUD | 3.99% |
*Actual deposit of currencies into your Coinbase account is free. Coinbase then charges a 1.49% fee per purchase.
**U.S. customers may add a Visa or Mastercard credit card as a backup payment method. If a backup credit card is available, Coinbase "instant buy" will be enabled for up to $1,000 worth of bitcoin per week.
Setting up a Coinbase Account
By following the below step by step guide, you will be able to buy cryptocurrency through Coinbase.
Signing up – To create an account on Coinbase, all you need is your name, email address and password.
Account Type – Upon request, you will be asked to confirm your email address. Once completed, you will be redirected to the startup page, where you will be first requested to confirm whether you want to create an individual or business account.
Verify your Phone Number – The next step is verifying your phone number. The reason for this is to create a form of 2-factor identification in order to ensure that your account remains secure. Other 2-factor identification methods are also available, as set out below.
Set up Payment Method – As stated above, Coinbase allows customers to choose from two payment methods – bank transfer and credit card. For bank transfers, Coinbase will often set up one or two small transactions to and from your account, in order to verify your account. For credit cards, a screenshot of the credit card is necessary. Bank transfers in the US can take up to 4 to 5 days to complete, or 1-3 days by SEPA transfers in the EU, while credit and debit card transactions are instant. Coinbase also allows for users to link their Paypal account to the platform, but this can be used for proceeds made from selling cryptocurrency only.
Buy Cryptocurrency – Once you have funds in your account you can buy currency. It's important to make sure that you are on the right tab of your account to purchase the correct currency. Before confirming the transaction, Coinbase provides you with details of the service fee and the amount of cryptocurrency being purchased in the transaction. Once confirmed, the amount of cryptocurrency that you have purchased will be credited to the relevant Coinbase wallet.
How to Use Coinbase to Buy Cryptocurrency in 5 Simple Steps
1. Signup and Verify Your Email Address
The first step is to create an account. Initially you will only be asked for your name, email, password, and state.
2. Choose Your Account Type
After you confirm your email address, you will be taken through a 4 part process to buy.
Choose whether you want to create an individual or business account.
3. Verify Your Phone Number
You will then need to verify your phone number.  This is used as a form of 2-Factor Authentication, helping to secure your account.
4. Set Up Payment Method
The next step is to set up a payment method.
Coinbase accepts payment through bank transfer and credit card.  Both payment methods may require verification.
When setting up your bank account with Coinbase, they may first initiate two small transactions, then require you to verify the amounts.
When setting up a credit card, you'll likely need to upload pictures of your credit card.
Both methods may require you to verify your identity.  This is required by almost all cryptocurrency exchanges who handle fiat currencies (USD, EUR, Etc.), to comply with various government regulations.
5. Buy Bitcoin, Ethereum, and/or Litecoin
Lastly, it's time to make your cryptocurrency purchase.  The price and all Coinbase fees are clearly stated at the time of placing your order.
If you made your purchase via bank transfer, your cryptocurrency will arrive after your bank transfer has been processed.
Note:  This process may have changed slightly by the time you're signing up to Coinbase.  They have continuously made small adjustments to their design and sign up process, but we'll be sure to update any major changes.
Get $10 When You Open A New Coinbase Account
When you click the link below and open a new Coinbase account, you will receive $10 immediately funded into your account.
Don't miss free cash – even $10… click the link below today to get started.
Features of Coinbase
Supported Countries
Coinbase serves customers in the following countries:
Australia, Austria, Belgium, Bulgaria, Canada, Croatia, Cyprus, Czech Republic, Denmark, Finland, Greece, Hungary, Ireland, Italy, Jersey, Latvia, Liechtenstein, Malta, Monaco, Netherlands, Norway, Poland, Portugal, San Marino, Singapore, Slovakia, Slovenia, Spain, Sweden, Switzerland, United Kingdom and the United States.
Transaction Limits
Transaction limits vary from country to country, as well as variations as a result of payment methods and verification status. You can view your limits through a link on the account's limits page. Coinbase also allows users to apply for higher limits, although these applications are not generally applicable to credit card transactions. To apply for higher limits you will need to verify your identity and fully verified US residents can transaction up to $50,000 per week, while verified European customers may have a maximum of $30,000 in their account at any time. Users can check their limits through their account.
Transactions Using Cryptocurrency
It is easy to store, send and receive cryptocurrency through Coinbase:
To send or store crypto all you need to do is navigate to the Send tab of your account, choose the wallet you wish to send coins from, enter the amount and the public key of the recipient address and click send.
To receive cryptocurrency, you need to navigate to the Accounts tab, click on the wallet where you want funds to go and click Receive. Once you've clicked receive you will be provided with your account's wallet address which can be used by the sender to transfer the cryptocurrency to you.
Coinbase Shift Card
The Shift Card is a VISA debit card that is available to Coinbase users. Shift Cards allow Coinbase users in certain US States and Territories to spend the Bitcoin in their account in any place where VISA is accepted. Shift Cards cost an initial $10 but there are no transaction fees on domestic transaction nor any fees associated with the exchange of Bitcoin to USD.
Coinbase Customer Support
Coinbase offers customer support through email, as well as having a Knowledge Base and FAQs page available for customers. Wait times for customer support may vary, with the huge increase in demand for the service in recent months resulting in some delays. However, typical response times tend to be within 24-72 hours. Some users have expressed frustration with receiving "canned responses" that don't entirely address the issue raised.
Coinbase vs Coinbase Pro (GDAX)
In 2015, Coinbase rebranded the exchange element of the company as GDAX and then againin 2018 to "Coinbase Pro", to separate the 'trading' element of the exchange from the more casual consumer platform. You will find that you can avoid Coinbase fees by using GDAX as your buying / trading platform by sending a bank transfer to Coinbase and then using Coinbase Pro for purchasing.
All Coinbase customers automatically have an account on Coinbase Pro, you login with the same credentials as you would on the Coinbase website. You can find out more about the two exchanges in our Coinbase vs GDAX comparison post.
Coinbase Pro is designed to appeal to more advanced traders who want to know more than just the basics of market fluctuations related to cryptocurrency pairs. There are real-time orderbooks, trade histories, and charting tools. At the same time, the interface on Coinbase Pro is highly intuitive, making it possible for traders to start using the platform right away.
Is Coinbase Safe?
If reading this Coinbase review, chances are this is a question you're asking.  The short answer is yes, but we'll take a closer look at this in 3 parts below.
Company Legitimacy
As a company operating in the United States, Coinbase is required to comply with U.S. laws and regulations, at both a federal and state level.  Here are some of the laws, regulations, and regulatory bodies that Coinbase complies with:
These regulations and laws force accountability onto Coinbase, something that may be lacking from some of their offshore competitors in other countries with less strict regulations.
Aside from the United States, none of the other 31 countries, where Coinbase operates, require licenses to operate a cryptocurrency business.
It's also worth noting, Coinbase has many trustworthy investors backing the company.  These investors include Alexis Ohanian (Reddit Co-Founder), Bank Of Tokyo, Blockchain Capital, and Digital Currency Group.
Safe Keeping of Funds
Coinbase segregates customer funds from company operational funds.  These customer funds are held in custodial bank accounts.  This means they will not use funds of yours to operate their business.  They also claim:
"Even if Coinbase were to becomes insolvent, the funds held in the custodial bank accounts could not be claimed by Coinbase or its creditors.  The Funds held in those accounts would be returnable to Coinbase's customers."
98% of customers' cryptocurrency funds are stored in secure offline cold storage.  These cryptocurrencies are held on multiple hardware wallets and paper wallets.  The physical cryptocurrency wallets are then stored in vaults and safety deposit boxes around the world.  These measures protect customers' funds from being lost or stolen by hackers.
The remaining portion of cryptocurrency, that is stored online, is fully insured by a syndicate of Lloyd's of London.
United States residents who use Coinbase's USD wallet are covered by FDIC insurance, up to a maximum of $250,000.
It's important to note that, despite all of this, customers are still liable if their personal accounts are compromised.  This is why it's typically recommended to store your cryptocurrencies in an offline cold storage wallet that you control.  You can view our recommended wallets here.
Personal Account Security
Coinbase offers its users a variety of features to secure their personal accounts.  You should also use a strong, unique password.
Multiple 2-factor authentication (2FA) methods are available to help secure your account.  The most basic 2FA option is through SMS texts, but we recommend setting up a third party 2FA app.  Options for this include Google Authenticator and Authy.
You can also track the activity of your account and get notified if a new device or IP address attempts to access your account.
Coinbase Pro
Coinbase Pro, formerly known as GDAX, is a real-time cryptocurrency exchange for traders and currency exchange professionals. On the platform, one is able to perform buy and sell transactions with limit and stop orders. As opposed to simple market orders, Coinbase Pro gives investors the leverage they need to perform daily trading with accuracy and precision. Investors have the option of trading between 19 trading pairs including the following currencies: USD, EUR, GBP, BTC, LTC, BCH, ETH, ETC.
Personally, I love timing the market with Coinbase Pro and saving on fees when I buy or sell at the price I want. Coinbase seems to be innovating every year, and their latest software shows they are fully capable of releasing thoroughly-tested products for their users.
Coinbase App Review
If you want to buy or sell cryptocurrencies on Coinbase, you don't have to log in to your account on your laptop or PC, no! If you are traveling or just laying on your bed at home, the exchange platform has a robust application that is supported on both Android and iOS devices.
The fully featured Coinbase app allows you to enjoy the platform while on the go, from buying and selling cryptos to adding your preferred payment methods to verifying your contact details and identity. The app also comes in handy for keeping track of price movements with automatic notifications. This is the most popular method for people to access Coinbase.
Coinbase compared to other exchanges
In the following section I will compare Coinbase's trading platform (i.e. Coinbase Pro) to other trading platforms around.
Coinbase vs. Coinbase Pro
If you're new to crypto then it will probably be easier for you to use Coinbase (i.e. the brokerage service) than Coinbase Pro (formerly GDAX). As the name suggests, Coinbase Pro is for more experienced users that know how to handle advanced trading methods.
However, if you are an experienced trader, Coinbase Pro offers a much cheaper solution with 0.3% fee at max, which is one fifth of what you would pay for the brokerage service (and in some cases even less).
Coinbase vs. Gemini
Gemini is a crypto exchange founded by the Winklevoss brothers. Gemini's fee structure is even more complex than Coinbase's, and overall fees are higher. The starting point for Gemini is 1% whereas Coinbase Pro charges 0.3%. In order to beat that, Gemini users will need to trade over $50K in a 30 day period.
Having said that, you should always check the market exchange rate on both exchange since there can be some differences. While most of the time they are more or less the same, in some cases price differences can occur and then the overall price you pay may be cheaper on Gemini (since the lower price compensates for the higher fee).
Coinbase vs. Binanace
At the time of writing Binanace is a strictly crypto to crypto exchange which means it does not accept fiat currency. This makes it hard to compare if to Coinbase Pro that accepts major currencies such as USD, EUR and GBP.
When looking strictly at crypto to crypto exchanges Binance wins the competition with an extremely low fee of 0.1% as opposed to Coinbase Pro's 0.3%. Also Binance offers a wider variety of cryptocurrencies.
Coinbase vs. Robinhood
US investors can also use the Robinhood trading app to invest in Cryptocurrencies. However, unlike Coinbase or Coinbase Pro, they will not have direct access to their coins. This means that they cannot withdraw Bitcoins or other cryptocurrencies from the app. This solution is good only if you're looking to trade and not to hold cryptocurrencies.
Robinhood is available in 25 US states and claims to have 0% trading fees, which is very competitive, even when compared to Coinbase Pro. In addition to trading cryptocurrencies, Robinhood also allows you to trade traditional stocks.
Conclusion
Although it's not perfect, Coinbase offers customers (and especially newcomers to cryptocurrency) a practical and easy-to-use service for buying and selling cryptocurrency. However, as with any online exchange, despite the security levels outlined above, the recommendation will always be that any cryptocurrency purchased through Coinbase should be transferred to personal wallets allowing you to have full access to the private key to your cryptocurrency.
Overall, it is a good introduction to the world of cryptocurrency and allows users to dip their toe into the world of cryptocurrency without it feeling like it's a strange new world.