Ethereum is a blockchain – a ledger containing a history of all transactions – that is secured by a distributed network of machines, each working to process and validate transactions. Ether is the currency of the Ethereum blockchain (although "Ethereum" is used interchangeably to describe both the currency and the blockchain) and is issued to those machines that carry out this work. Ether can then be traded easily for fiat currencies like US dollars or Euros, or it can be held as a speculative asset or for its utility. The Ethereum network now has many thousands of participants who are able to transact with anyone in the world without middlemen.
Transactions on Ethereum are final and immutable. If a transaction is invalid (for example, the user does not have enough funds), then the transaction is not included in the blockchain. The entire history of all valid transactions is stored by many different machines in thousands of physical locations, each copy being identical to the other. The blockchain is a global agreement of the history of every transaction ever made. Due to this distributed nature of the Ethereum blockchain, there is no central point of failure and no possibility of being shut down.
The Ethereum blockchain was launched in July 2015 with a price of less than a dollar and climbed slowly until March 2017 when the cryptoasset experienced an enormous surge in value. This guide to buying Ethereum will explain why Ether has value, whether the currency is a good investment and what risks and considerations should be taken into account when looking to buy Ether.
Where to Buy Ethereum?
To purchase Ether, the cryptocurrency within Ethereum, you'll need to know not only where to find it for purchase but where you can even store it.
The most basic explanation is that Ethereum, like most cryptocurrencies, can be found on cryptocurrency exchanges, and they are stored in cryptocurrency wallets.
Ethereum Wallets
Cryptocurrency wallets store your crypto with a public and private key in the blockchain. Several forms of wallets have been developed in the past decade since cryptocurrency has gained popularity; mobile wallets, desktop wallets, hardware wallets, software wallets and paper wallets are all options.
The creators of Ethereum's decentralized blockchain system also created an Ethereum-centric wallet, available for Windows, Mac and Linux. This wallet holds not just ETH, but other assets, like contracts, that are created in the Ethereum blockchain. MyEtherWallet also generates Ethereum-friendly wallets.
Those who are purchasing Ethereum but have or are interested in other cryptocurrencies may instead prefer to look into a wallet that can store multiple cryptos. Hardware wallets like Trezor include Ethereum in the list of currencies they claim to be able to store, as do desktop and mobile wallets like Jaxx and Exodus.
Look into the pros and cons of any wallet or type of wallet you research. Certain ones have different qualities you may prefer – hardware wallets, for example, allow for offline storage, while some desktop wallets are attached to cryptocurrency exchanges.
Exchanges to buy Ethereum
The easiest and perhaps the most popular way of buying Ether is doing so through an exchange. Ether is the second most valued, stable and well-known cryptocurrency behind Bitcoin, so finding an online exchange that operates within your jurisdiction and trades in Ether won't be that difficult.
First of all, you will need to register with an exchange. Before doing so, make sure it operates in the country you live in and accepts the currency you wish to trade in. The registration process will require submitting a few general personal details.
Often, there are full identity checks included later on, when it comes to withdrawals and deposits. In order to pass those checks, you will most likely need to provide a proof of address as well as a photo identification. This is done in compliance with Know Your Customer (KYC) and Anti-Money Laundering (AML) regulations.
After passing all the necessary checks, you will need to choose a deposit method. Depending on a particular exchange, there are various ways of doing so. They include bank wire transfers, credit and debit card payments, SEPA or PayPal payments. There is typically a small deposit fee charged by an exchange, which may depend on the deposit method. The fees details can often be found in the 'about' section or in the footer of an exchange's website.
An absolute majority of exchanges accept US Dollars and Euros, with other major fiat currencies such as British Pound Sterling, Russian Ruble, Chinese Yuan, Japanese Yen and so on being accepted on some of the exchanges as well. It usually takes at least several hours for your deposited funds to appear in your exchange account, depending on a particular exchange and the chosen deposit method.
As soon as the funds are in your exchange account, you can start trading. The user-friendliness of this process depends on a particular exchange, with many of them striving to make the process as easy as possible. You will be able to get all the valuable information, such as current value, market capitalization and related news on your exchange's website. Once you've obtained Ether, it is recommended you withdraw it into a designated wallet of your choosing. This guide will cover various ways of storing Ethereum later on.
Below is a list of some of the exchanges accepting Ethereum:
| | | | |
| --- | --- | --- | --- |
| Name | Country | Deposit Methods | Minimum Purchase |
| | Worldwide | Bank wire transfer | $1 |
| | Worldwide | Bank wire transfer | $10 |
| | South Korea | Bank wire transfers, Credit and Debit cards, Gift cards | N/A |
| | Worldwide | Bank wire transfer | $1 |
| | Worldwide | Bank wire transfer, Credit and Debit cards | $5 |
| | Worldwide | Bank wire transfer | $5 |
| | Worldwide | Bank wire transfer, Credit and Debit cards, PayPal payments | $200 |
| | Worldwide | Bank wire transfer, Credit and Debit cards | $1 |
| | Worldwide | Bank wire transfer, Credit and Debit cards | $25 |
| | Worldwide | Bank wire transfer | $1 |
Ethereum ATM
An alternative way of purchasing Ether is doing so through an Ethereum ATM. It is perhaps and ideal way to obtain Ether for users, traders and investors looking to buy small amounts. The vast majority of cryptocurrency ATMs limit transactions to relatively small amounts so that there is no need to comply with Know Your Customer and Anti-Money Laundering regulations, which means there is no need for full identity verification.
Before being able to use a cryptocurrency ATM, you will need to get a wallet. Different kinds of Ethereum wallets and ways of setting them will be covered by this guide later on.
Once you have a wallet, you will need to locate your nearest ATM that facilitates Ether transactions. There is a handy service called CoinATMRadar, which provides a comprehensive list as well as a map of cryptocurrency ATMs. Although the service focuses on Bitcoin ATMs, you can use a search bar on the map to find local ATMs that also trade in Ether and some other major cryptocurrencies.
After locating your nearest ATM, find a QR-code in your wallet and hold it up to the machine's camera so it can scan it. Then, insert your cash into the ATM and confirm the amount of Ether to complete your purchase. The Ether you purchased will be sent to the provided address. The transaction normally takes around 30 minutes, but it might take up to several hours in some cases.
Beginner Friendly Methods for Buying Ethereum
Another part of cryptocurrency exchanges that you'll need to consider before picking one and buying your Ether: how do you plan on paying for it?
Whether you pay with a debit or credit card or whether you pay with cash can determine what exchange you will use. Many of the biggest exchanges only accept card payments, but if you feel that information is too risky to put into an exchange, finding a way to pay with fiat currency or other cryptocurrency may be the way to go.
How to Buy Ether with Coinbase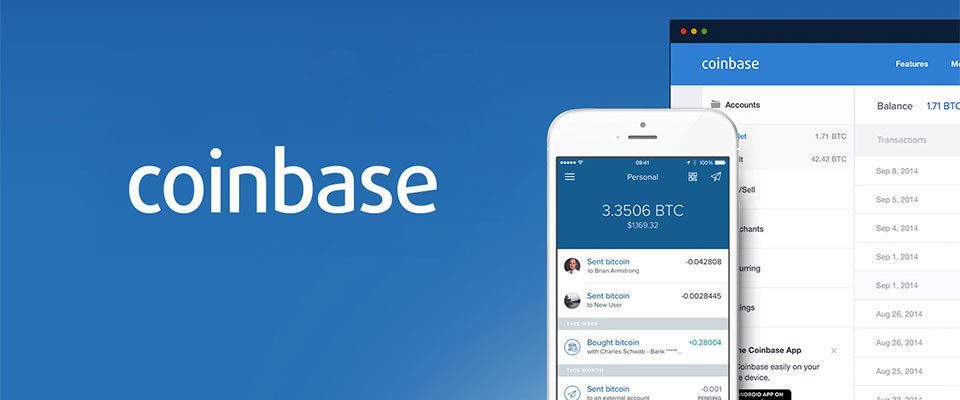 Coinbase, as one of the largest exchanges to sell Ether, requires a credit/debit card and bank account from you before you even buy any cryptocurrency.
Here are the steps to buying Ether on Coinbase:
Sign up for a Coinbase account. This will involve creating a password and giving your email address for verification.
Add your phone number and upload a form of identification for additional verification and set up two-factor authentication for additional security when logging in. This can be done via an SMS message or Google Authenticator.
Add a payment method by linking a bank account and/or credit card to your account.
Now you can start! Click "Buy/Sell" at the top of the page.
On the next page, make sure you're using the option to buy and not sell. Click on Ethereum to specify it as your planned purchase.
Input the amount of money you wish to spend on Ether, and the calculator onsite will tell you how much Ether that amount will get you.
Confirm that you are buying your desired amount and using your preferred payment method, and make your purchase.
And just like that, you have Ether. Coinbase is also a wallet in addition to an exchange, so it will be stored there as well.
How to Buy Ether with Bitstamp
If you don't want to use your credit or debit card to purchase any cryptocurrency, finding an exchange that allows you to use a wire transfer to send money may be your best bet.
One exchange that allows you to use wire transfers to pay for crypto is Bitstamp.
Here are the steps to buying Ether on Bitstamp:
Register an account with Bitstamp, using your email. They will send you a username and password.
Log in with provided information, change your password to something unique, and enable two-factor authentication.
Fill in verification information, submit, and wait to be verified.
Click "Deposit" once everything has been verified, and then specify "International Wire Transfer."
Fill out necessary information about your bank and, using Bitstamp's banking details, transfer the desired amount of money to Bitstamp.
When the transfer is complete, return to the exchange, click the market indicating you want to buy Ethereum, input the amount you wish to spend on it and the type of order you want.
Confirm your information and make your purchase.
Which Is The Best Place to Buy Ethereum?
Payment method
If you want to pay in GBP, you should use Coinbase as the other exchanges don't accept GBP.  Coinmama only accepts EUR and USD, but CEX.UO accepts RUB as well as EUR and USD. So, if you want to use EUR or USD, you can use any of the three exchanges. But if you want to use RUB, you'll have to use CEX.IO!
Location
If you're living in the U.S., you'll most likely have to use Coinbase or Coinmama. This is because CEX.IO is only available in a few U.S. states. You can see the list here. If you're living in France, Germany, China, Japan or South Africa (and lots of other countries in Asia and Africa), you can't use Coinbase, so you'll have to choose from Coinmama or CEX.IO.
Tip: Coinmama is available in every country!
Fees<
Let's compare the credit/debit card fees on each exchange/platform:
Coinbase — 3.75%
CEX.IO — 3.5% + $0.25
Coinmama — 6%
So, avoid Coinmama if fees are important to you!
Ease of Use
Coinbase is the most user-friendly — the website and the app (available on both iOS and Android) are both very easy to use.
Coinmama, however, sends your Ether straight to your wallet so that you don't have to do it yourself. That saves you the whole of step 3 in our guide!
CEX.io is still user-friendly, but not as much as these two.
Top 7 Websites to Buy Ethereum
Now that you understand the basic steps of buying Ethereum, it makes sense in talking about where to go and buy Ethereum. For this, I will be listing a variety of sites/exchanges from which you can buy Ether directly, so stick around and enjoy.
Coinbase
How to Buy Ethereum with Coinbase:
First, open a Coinbase account. Just go to the Coinbase website, click 'sign up' and type your details into the required boxes.
Next, open your email inbox and find the email that Coinbase has sent you. Click the link in and log in to verify your email address.
Once you have logged in, you have to verify your phone number. Enter your phone number and click 'send code'. Coinbase will send you an SMS with a code. Enter that code into the box on Coinbase.
Now that you have signed up, add your payment method. Choose from debit/credit card or bank transfer.
Select 'Buy/Sell' next to 'Ether' and select/enter the amount of Ether you want to buy. You can pay with USD, GBP or EUR.
Click 'Buy ETH'.
Coinmama
Launched in 2013, Coinmama is also very beginner friendly. You can only buy Ether and Bitcoin, but it has low fees and accepts debit/credit card & bank transfer. Note: Coinmama only accepts USD and EUR.
How to buy Ether with Coinmama:
Sign up to Coinmama

Go to the Coinmama homepage and you will see a form below 'Register' on the right-hand side of the page.
Type/enter your details into the boxes on the form.
Click 'Register'.
Open your email inbox and find the email that Coinmama have sent you. Click the link in the email to verify your email address.

Now that you have signed up, you need to log in to your Coinmama account. Once logged in, click the 'Verify your account' tab and verify yourself:

First, click 'My Account' then select 'Verify my account' on the left.
Fill out the form with your information and include your national identification.
On the next page, you will need to upload copies of the front and back of your passport or national identity card. Then, you will need to take a photo of yourself while holding a piece of paper with 'Coinmama' written on it with today's date. Coinmama provides the below example so you can get this right. 
Once you have taken your photos, attach them to the online form and click 'Upload'. You will receive the following message. 
Please note: You will have to verify your account every time you wish to invest in larger amounts of Ether. This first verification will allow you to buy up to US$10,000. The other amounts can be seen in this screenshot.

Click 'ETHER'. It is in the menu at the top of the website.
Choose/enter the amount of Ether you want and click 'buy now'.
Click 'credit/debit card via Simplex'.
Type your wallet address (this is from the wallet you created in step 1) into the box below 'Please insert your Ethereum wallet address' and click 'Complete payment'.
Type your payment details into the boxes on your screen and click 'Pay now'.
Your Ether will be sent from Coinmama to your wallet. This can sometimes take seconds, but at other times — when the Ethereum network is busy — it can take up to an hour. When the Ethereum network is really, really busy, it may take longer than an hour. This is an issue that Ethereum is working on.
CEX
CEX.io, one of the trusted and oldest cryptocurrency player in the crypto space. It has been operating since 2013 from the UK and provides access to many major cryptocurrencies like Ethereum to its users.
You can register on CEX using ur email ID and go through the mandatory AML/KYC process for which you will be required to submit certain documents.
After you verification is done, you can complete a wire transfer to CEX.io to purchase ETH. They also have mobile apps for smartphone lovers. You can also deposit and withdraw funds directly from the mobile app. The UI is very sleek, and CEX mobile app offers one of the best user experience while trading your cryptos on the go.
Binance
Since its launch, Binance has listed Ethereum cryptocurrency for its interested buyers. You can head to Binance and use it for buying your first Ether.
They also have their mobile apps for both iOS and Android which you can use while on the move. However, it is strictly a crypto-for-crypto exchange which means that you can buy ETH only if you have BTC or any other supported currency of Binance. (Android App | iOS App)
To use the mobile app, you need to create an account on Binance for which you can register here.
Note: You can also claim a 50% discount on your trading fee by holding native BNB tokens of Binance exchange.
LocalEthereum (ETH P2P Market)
If you are habitual of buying Bitcoin from LocalBitcoins, a P2P exchange, and you are out looking something similar for Ethereum too, look at LocalEthereum.
LocalEthereum is a peer-to-peer Ether portal that allows its users to swap ether (ETH) and fiat (USD, GBP, EUR, etc.) directly with other people, using end-to-end encryption and decentralized Ethereum-powered escrows.
You can pay fiat in many ways and get it exchanged for Ether via LocalEthereum.
This is also the safest way to exchange because with LocalEthereum you always control the private keys of your funds so there is absolutely no chance of fraud unless you make a mistake.
Changelly

Changelly is a very easy to use cryptocurrency exchange which helps you swap one cryptocurrency for another. They charge a nominal fee of 0.5% which seems fair for exchange that provides immense ease of use.
You can sign in to Changelly using your email ID. Also, there is no AML/KYC required for using Changelly.
You will require the following things to buy ETH from Changelly:
Your ETH address to get your Ether tokens.
Some bitcoins/altcoins to exchange for ETH.
KuCoin
KuCoin is a new but robust exchange to trade popular cryptocurrencies like Ethereum.
In terms of volume of Ether, you will never find any issue on the exchange. To get started, you simply need to register on it using your email ID and deposit BTC or any other supported currency to buy ETH.
They too, like Binance, are a strictly crypto-for-crypto exchange where you will not find fiat pairs like USD/EUR etc.
KuCoin has a very neat UI and is a pretty good exchange to trade even for the first-timers. Another good thing about this exchange is that they have mobile apps for the users who want to buy ETH on the move.
Note: You can also claim a 50% discount on your trading fee by holding native KCS tokens of KuCoin exchange.
Buy Ethereum With Credit/Debit Card
Buying Ethereum with credit/debit cards is another easy way to get hold of your Ether tokens. There are many popular services that provide you with such options. But to use these services you need to undergo the AML/KYC process and configure your card well in advance. Once the verification is complete and your card approved, you can instantly buy ETH with your credit/debit cards
Services/exchanges to buy Ethereum with credit/debit card are:
CEX.io
Coinbase
Coinmama
Bitstamp
Some of ETH Exchanges that I can Recommend you are:
Huobi
Bibox
Gate.io
Bittrex
Why Buy Ethereum?
You may still believe there is hope for the decentralized platform and its purpose, but the way the value has cratered, you couldn't be blamed for no longer trusting it.
People who believe in Ethereum are fascinated by how it differentiates itself from other cryptocurrencies. Bitcoin, for example, is predominately a currency; Ethereum and its network are much bigger than that, and people who have spent years talking about how blockchain is the future of technology are naturally drawn to that.
Or maybe you think that now Ethereum actually has hit rock bottom, and is about to stabilize and go up. But that's a risky thought for any investment, no less cryptocurrency.
Difference between Ethereum and Ethereum Classic
Ethereum and Ethereum classic are essentially two different platforms, split from one original Ethereum after a 'hard fork' approach was implemented as a response to around $150 mln worth of Ether being stolen by a hacker. The two platform exist on different Blockchains, which are completely identical all the way until the hard fork happened. Ethereum became a new platform, with new rules that were implemented to avoid such hacker attacks in the future. The majority of users, developers and decentralized applications have migrated to Ethereum, while around 10 percent of others have stayed with Ethereum Classic.
The split is mostly ethical and ideological. Those who stayed with Ethereum Classic were the strong supporters of 'code is god' principle and believers in the immutability of the Blockchain. However, the split can be viewed as a landmark for the Ethereum community, as it managed to come together and handle the worst hack in the cryptocurrency history.
The biggest issue with Ethereum Classic is perhaps that it isn't backward compatible with the Ethereum hard fork. This means that all of the updates and improvements implemented in Ethereum are not available for and are not compatible with the Ethereum Classic network.
When it comes to Ethereum, the single most important consequence of a hard fork is the actual fact that it took place. Many people believe that it opens up possibilities for future hard forks, and some are even speculating that leaders of the Ethereum community might manipulate a hard for their own benefit. The new Ethereum platform is also criticised for allowing the community to make a substantial change in the network while going against its mathematical objectivity, something that it was always hailed for.
In terms of value, at the time of writing Ethereum was worth $735.83, while Ethereum Classic was valued at $34.07. Both tokens have been recording steady increases for a while now. Moreover, their price seems to correlate. Without a doubt, both cryptocurrencies are worth the investors' attention.
Ethereum Buyer's Guide FAQ
This section will answer the most common questions about buying Ethereum.
Do I have to Buy an Entire Ether?
No! Ether is divisible to 18 decimal places. While no exchange will allow you to purchase .000000000000000001 Ether (worth a fraction of a US cent), most will allow you to deposit as little as $10.
How Should I Store My Ether?
It's typically not recommended that you store large amounts of any cryptocurrency on an exchange long-term. There are two main reasons for this.
Whenever a cryptocurrency wallet or exchange account is hosted online, it creates an opportunity for hackers to breach the account. You should always make sure to use secure password and enable 2-Factor Authentication (2FA). Note that SMS text 2FA is typically not recommended. Instead, apps like Google Authenticator and Authy are thought to be far more secure.
Most online exchanges are controlled by central authorities (businesses). These businesses control your cryptocurrency wallets, as you do not have access to your wallet's keys. For this reason, it's recommended to store cryptocurrency in a wallet that you have full control over.
You can learn more in our Ethereum Wallet Guide.
Should I Buy / Is it too Late to Invest in Ethereum?
Whether or not you should invest in Ethereum is ultimately a question you have to answer for yourself. As with any investment, you should do your own research and invest an amount you could afford to lose.
With that said, if Ethereum ever reaches its full potential it would FAR exceed today's prices. As a whole, cryptocurrency is still in a very early stage of its development.
When is the right time to buy?
Like any market, it's impossible to know the right time to buy.
One strategy you can use is dollar cost averaging. This means you split your buys over a period of time to even out in case the price rises or falls substantially.
You may also want to use charts to track the market, so you can see if the price seems too high or too low.
What are the risks with buying Ethereum?
Ethereum is a new type of asset and even more volatile than Bitcoin.
You should do as much research as possible, compare Ethereum to other crypto assets, and if after that you feel you understand it perhaps it is time to decide if you buy.
Why can buying Ethereum take so long?
The reason buying Ether can be slow is because the traditional banking system is very slow. Credit card and bank payments are all very slow and most exchanges must wait for these payments to clear before you can get your Ether.
Can you sell Ethereum?
Of course, you can use most of the exchanges mention above to sell Ether.
Can anyone buy Ethereum?
Anyone is free to use Ethereum. If you can find an exchange in your country, there is no reason you should not be able to buy.
Is it better to mine or buy Ethereum?
It depends what your goals are. Mining Ethereum has more up front costs, while buying is the fastest way to acquire some/
What is the best payment method to use when buying?
It depends what your goals are. For low fees, try a bank transfer. For privacy, you will have to buy bitcoins privately and then buy Ether on an exchange. For speed, try credit card.
What should I do with my Ether once I buy?
If you plan on storing your Ether long term, move your coins immediately to a secure Ether hardware wallet.
For small amounts you can use any online wallet although they are less secure.
What is the difference between Ethereum and Ethereum Classic?
This is somewhat confusing, but a while ago the Ethereum blockchain split into two: Ethereum and Ethereum Classic.
Ethereum Classic is the smaller chain and has a market cap of about $200 million.
Is Buying Ethereum with Cash Going to Get Easier?
If people ever use Ethereum for use-cases where they need cash, it probably will get easier to buy with cash.
That, however, does not seem likely. Whereas Bitcoin is more of a currency, Ethereum is more of a platform for smart contracts and doesn't even appear to be in direct competition for most of what Bitcoin is being used for. Also, Ethereum is inflationary whereas Bitcoin is deflationary, so Bitcoin's fixed supply makes it a much more attractive option for investors who believe in deflationary currency.
How Long Would it Take to Buy Bitcoins with Cash and then Trade for Ethereum?
It depends on how you are buying with cash.
If you have a Bitcoin ATM in your area, then the process can be very fast since once you arrive to a Bitcoin ATM your purchase is basically instant. Note that ATMs have very high fees at around 5-10%, although purchasing Ethereum with that Bitcoin can be very cheap. Also note that if you buy from an ATM you are buying in a very private way, if you care about that.
If you buy with cash using something like LocalBitcoins or Bitquick, the speed can depend on the availability of sellers in your area. Using these two sites you can buy with cash deposit in the USA and most of Europe. The fees are usually about 1%, so much lower than ATMs although sometimes less private since some buyers on LocalBitcoins may require ID, and BitQuick also requires ID verification from the start.
Do Bitcoin ATMs Support Ethereum?
Bitcoin ATMs do not support Ethereum at this time. This is, again, likely because there is no real demand right now to use Ethereum in cross border payments or remittances, or for online shopping like so many people use Bitcoin for.
What are the Benefits of Buying with Cash?
The main benefit is privacy. If you don't care about that, then try to buy Ethereum using your bank account or credit card, where you can buy larger amounts, buy faster, and also pay less in fees than buying bitcoins with at an ATM and trading that in for Ether.
Why is Ethereum Valuable?
Ethereum is one of the most heavily debated cryptocurrencies. Some claim it's useless and some say it will power the internet in 10 years.
Which is it?
No one knows. However, many people are buying Ethereum and speculating that it will turn out to be a success. No one knows what will happen in the end.
What were some of Ethereum's biggest failures so far?
The DAO was one of Ethereum's defining moments and set some bad precedents for its future.
About $34 million of ETH was lost in the DAO bug. The Ethereum devs decided to "fork" the ETH network to create a new network and unlock the lost funds. This is, essentially, a "bailout".
Since Ethereum claims to have unstoppable applications, many are questioning what the point is if the developers can decide at any point to reverse transactions that they don't like.
Issues with Parity Wallet?
Another main issue raised about Ethereum is the Parity wallet bug.
$169 million worth of ether was locked when a contract went wrong and resulted in a loss of funds. Now, once again, there is talks to bail out the money with a new "fork" of the Ethereum network.
This would be the second time the Ethereum developers have decided to reverse a transaction. This is what has many people claiming Ethereum is controlled by developers and not actually decentralized.
What are ERC20 Tokens? Are they Ethereum?
ERC20 tokens are assets that are issued on top of the Ethereum blockchain. ERC20 tokens are NOT Ethereum, but separate assets.
How Does Ethereum Compare to Bitcoin?
Ethereum is aiming to be the "gas" over internet applications, while Bitcoin is aiming to be money and currency. So the two are not really comparable despite them both being "cryptocurrencies".
Bitcoin also has not ever reversed transactions like Ethereum has, so maybe be seen as more immutable. There also has not been a bug on the Bitcoin network like there have been on the ETH network.
Which is the best ethereum exchange?
There is no "best" ETH exchange. You will have to research and find out which one is best for you based on your country and payment method. Some exchanges only work in the USA, for example, so you'll have to make sure that the ETH exchange you are trying to use works in your country.
Can I sell Ethereum?
Yes, most of the exchanges above will also allow you to sell ETH. Although note that a lot of exchanges do not support selling. Coinmama, for example, only allows the buying of ETH. If you plan on trading you may want to get set up with a few exchanges so that you have lots of different options.